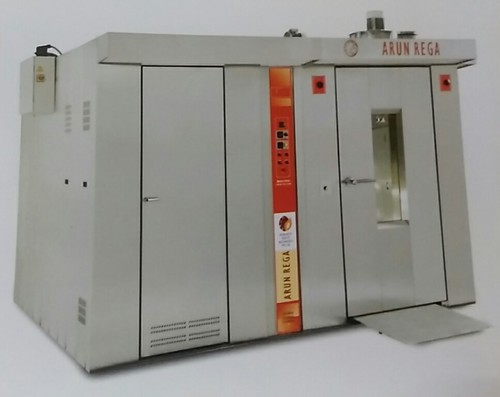 Industrial Bakery Oven
Product Code : BM-15
Product Description
Industrial Bakery Oven :
With a range of classic baking ovens which are efficient and reliable, Arun rega Baking Ovens ensures the quality of your baking. Thermal capacity obtained by a newly designed heat exchanger able to bake traditionally but with reduced consumption.
Is an INDO - Italian project, set for the manufacturing of rotor ovens for professional baking. Our ovens are designed and manufactured by the most modern methods with the latest technology and by extremely competent people at Coimbatore, India.
Our Models
Rotor Oven - Rear heat exchanger
Rotor Oven - Front heat exchanger
Gas operated Convection Oven